"Every once in a while, a new world appears, different from the everyday world and yet the same, particular but universal, full of innocent insecurity...That's just it and yet that's not it; the world is nothing and the world is everything—this is the contradictory and tireless cry of every true artist [that] awakens for all in this world asleep the fleeting and insistent image of a reality we recognize without ever having known it." (Albert Camus) This Olio path will focus on art as a means of addressing a fraught human existence. How do we perceive the world and, in turn, how do we then perceive ourselves? Each session, we will encounter a new work of art (literary and otherwise) as a jumping-off point to locate our modern positions in relation to the piece. Together, we will participate in an open dialogue to process experiences and emotions that result from our engagement with each work and reflect on who we are, our values, our shared fate. Our discussions will inevitably draw us to the use of psychology/psychiatry to medicalize and subsequently pathologize, or—far worse—criminalize human reactions to structural racism and other forms of oppression. We will discuss the impact of social contexts and their innate ability to create ruptures in mental health. Most importantly, we will discuss how to actively address these ruptures as individuals and as a community working toward social justice. This week, we'll be using Dostoevsky's "Notes from the Underground". Pre-reading is helpful but not required.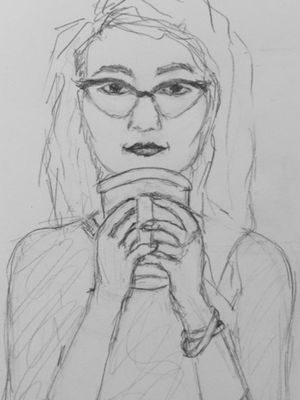 Teacher: Patricia Kim
Patricia Kim received her MFA from Columbia University and teaches Composition and Literature classes at Baruch College while completing a novel. She is a licensed social worker who worked for the Mental Health Service Corps. (MHSC) under New York's Thrive initiative and is now a reentry social worker on Rikers Island, providing services to the population of patients on Rikers with serious mental
---
Venue:
Hosted at a member's living room in North Williamsburg. Address will be sent upon RSVP.