Martin Luther King, in a speech to the American Psychological Association one year before his assassination, stated, "The field of psychology [has] given us a great word…maladjusted. [T]he word implies [y]ou are saying that all must seek the well-adjusted life in order to avoid neurotic and schizophrenic personalities. There are some things concerning which we must always be maladjusted if we are to be people of good will."
When Mary Shelley wrote Frankenstein, it began as the Gothic fruits of a brilliant 18-year-old woman, initiated by a dare presented in a group of literary men. The prompt? Think of the most terrifying story the mind can concoct. In this discussion, we will explore her version of the myth of Prometheus and the human compulsion for scientific knowledge and its often terrible consequences. Consider today, the use of psychology/psychiatry to medicalize and subsequently criminalize human reactions to structural racism.
We will discuss the ways in which King reflects upon our obligation to remain maladjusted to racism, religious bigotry, economic inequality, and violence and hold space to talk about the very real consequences that exist all around us—from the mental health of our everyday lives to the mental health of our most vulnerable populations.
Some questions to think about:
Who is the monster? In what ways are you, the reader, asked to reflect on, if not interrogated about your moral obligations? How so?
What can we do—both individually and collectively—to empower ourselves in a landscape that actively works to uproot the possibility of lasting change?
The Gothic movement came as a reaction to the strict use of logic and reason brought on by the Enlightenment. When do we begin to learn that our emotions and, by association, our humanity, should be kept in the background of our waking lives?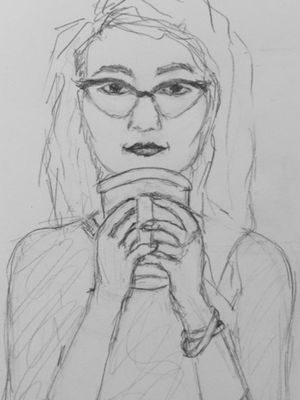 Teacher: Patricia Kim
Patricia Kim received her MFA from Columbia University and teaches Composition and Literature classes at Baruch College while completing a novel. She is a licensed social worker who worked for the Mental Health Service Corps. (MHSC) under New York's Thrive initiative and is now a reentry social worker on Rikers Island, providing services to the population of patients on Rikers with serious mental
---
Venue: Federal Hall
26 Wall St, New York, NY 10005
Federal Hall is where George Washington took the oath of office as the USA's first President, and the site was home to the first Congress, Supreme Court, and Executive Branch offices. The current structure, a Customs House, later served as part of the US Sub-Treasury. Now, the building serves as a museum and memorial to our first President and the beginnings of the United States of America
Details:
Please enter the venue at 15 Pine Street