In the midst of a recent broken heart, I was offered the following advice by a well-meaning and kind friend. "I think you need a better role model than Sylvia Plath." My response: Never. This Olio is for anyone who has struggled to reconcile the Sylvia Plath who vowed to eat men like air, with the woman who allowed her own heart to be consumed by a man to the mortal point of no return. We will ask, how do we read Simone de Beauvoir's feminist invocation in 'The Second Sex' to exist by and for oneself against her letters of heartbroken devotion to a man who crushed her again and again? Rather than viewing their weakness for love as a contradiction of feminist strength, this Olio will explore the possibilities for thinking of the broken heart as a breeding ground for radical thought and social transformation. Guided by historical analysis and feminist theory, we will examine how the broken heart can act as a unique agent of knowledge, and provide new ways of knowing that can be harnessed to challenge the alienation produced by capitalism and patriarchy. We will privilege the epistemological over the self-help, and take seriously the fact that Prince followed his song of love-crushed annihilation, "I Would Die for You," with a seamless transition to "Baby I'm a Star."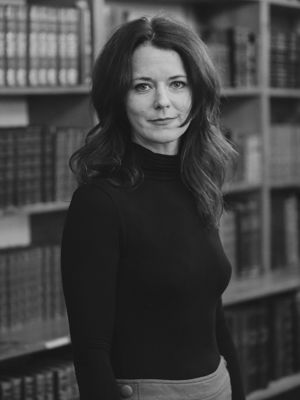 Teacher: Jamie Warren
Jamie Warren has a Ph.D. in American History from Indiana University, and she is an Assistant Professor at BMCC-CUNY where she teaches American history, the history of women and gender, and women's studies. Her research focuses on slavery in antebellum South with a particular focus on death, the body, and the philosophy of history.
---
Venue: Strand Bookstore
828 Broadway, New York, NY 10003
The Rare Book Room at Strand Bookstore boasts an elegant venue, the walls lined with leather-bound treasures from a book hand printed in 1480 to a limited edition Ulysses signed by Henri Matisse, the illustrator, and by James Joyce.