*Tickets to this Olio are highly limited and are being sold on the BAM website. RSVP here
Co-presented by BAM and Think Olio
Led by Jeanne Proust

"I am obsessed with beauty. I want everything to be perfect."
—Robert Mapplethorpe

In this Olio, Jeanne Proust engages participants in an expansive conversation about Robert Mapplethorpe's work, through the lens of aesthetics and the famed photographer's quest for perfect beauty. In thinking about Mapplethorpe's carefully composed photographs of provocative subjects, can we engage with beauty solely through the aesthetic qualities of the representation itself? Or is our appreciation of beauty inherently linked to the moral connotations of the subject matter? Proust also brings Mapplethorpe's work into dialogue with French poet Baudelaire, who helped redefine our notion of beauty and what can be considered beautiful. Is beauty within the subject matter or within the spectator?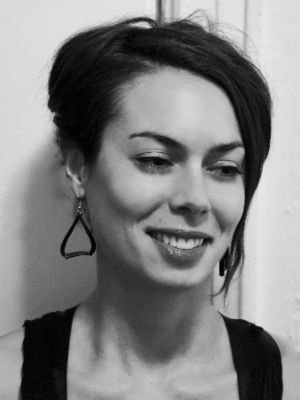 Teacher: Jeanne Proust
After studying in Bordeaux, Berlin, and Paris, Jeanne Proust has been teaching Philosophy, Art History and French Literature for the last 10 years in the US. her research has focused on the pathologies of the willpower, both in philosophical and psychological perspectives, but her interests are wide: among many fields, she does research in Ethics, Philosophy of Technologies and Aesthetics.
---
Venue: BAM Fisher

---

Add to Calendar

May 29, 20197 p.m.

May 29, 2019

America/New_York

Think Olio | Composing Beauty: Mapplethorpe's Quest for Perfection

In this Olio, Jeanne Proust engages participants in an expansive conversation about Robert Mapplethorpe's work, through the lens of aesthetics and the famed photographer's quest for perfect beauty.

None