Happiness seems to be the ultimate goal of our existence. At the end, all we want is to be happy. We want to do / to be/ to feel a lot of things in order to reach goals (ends) but Happiness appears to be The End within and for itself: we don't want to be happy for the sake of something else – we want happiness for its own sake.
But to this conviction, we can oppose the uncertainty of what exactly we mean by happiness.
There seems to be no objective definition for happiness: the contingencies within everyone's existence make people wish for different things as the sources of what could make them happy. We might consider happiness as a universal wish – though without any possible universal agreement on what will cause it. In this Olio, we'll consider different possible answers to the following questions:
Is happiness a sum of pleasures?
Is it an unattainable, or even vain ideal?
Is it up to us to be happy?
Should we refrain from thinking in order to be happy?
Join philosopher Jeanne Proust as we dive into this topic from all angles and possibly find an evening of happiness.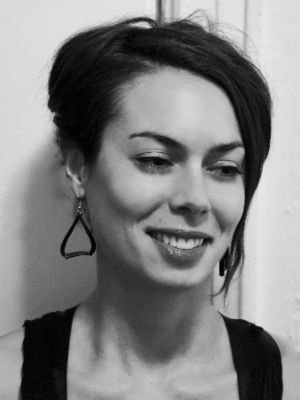 Teacher: Jeanne Proust
After studying in Bordeaux, Berlin, and Paris, Jeanne Proust has been teaching Philosophy, Art History and French Literature for the last 10 years in the US. her research has focused on the pathologies of the willpower, both in philosophical and psychological perspectives, but her interests are wide: among many fields, she does research in Ethics, Philosophy of Technologies and Aesthetics.
---
Venue: Strand Bookstore

---

Add to Calendar

May 25, 20187 p.m.

May 25, 2018

America/New_York

Think Olio | Happiness?

There seems to be no objective definition for happiness. We might consider happiness as a universal wish – though without any possible universal agreement on what will cause it.

None